A SONG TO SING ALL OVER THIS LAND
by William Ruhlmann
©1996
page 4

By the end of March 1971, Warner Bros. had released the first solo album from the trio's ranks. Mary Travers's Mary, its cover filled by her first name in the familiar Milton Glaser script.
Glaser wasn't the only member of the old PP&M team working with Travers. The album was engineered by Phil Ramone and produced by Milt Okun. (Conspicuous by his absence Albert Grossman.) And the song selections deliberately bridged from the old to the new: The lead-off track was a re-recording of "The Song Is Love," and there was also a solo version of "The First Time Ever I Saw Your Face," (Given that Roberta Flack's hit version was still a year away, one can only feel astonishment that, for the second time, nobody at Warner recognized the song's potential.)
But the major bridging factor on the album was John Denver, who played guitar and contributed three songs, "Rhymes & Reasons," "Follow Me" and "Circus" (co-written by Michael Johnson and Laurie Kuehn). In fact, a fourth song "I Guess He'd Rather Be In Colorado," also came from Denver, having been written by a friend of Denver's and the friend's wife -- Bill Danoff and Taffy Nivert, who later would co-write "Take Me Home, Country Roads" and form the Starland Vocal Band, which topped the charts in 1976 with "Afternoon Delight."
Denver's version of "I Guess He'd Rather Be In Colorado" also was released in March 1971, on his third, breakthrough album, Poems, Prayers & Promises. Mary also contained Travers's versions of "Song For The Asking," by Paul Simon, and "Indian Sunset," by Elton John and Bernie Taupin.
The LP peaked on the charts at #71 in the course of a 29-week run. "Follow Me," released as a single, hit #56 on the Hot 100 for the week ending July 24, also reaching #3 on the Easy Listening chart. The follow-up single, "The Song Is Love," charted only on the Easy Listening list, getting to #29.
Instead of turning to solo work immediately, Peter Yarrow devoted himself during the first half of 1971 to two other concerns. He joined with Allard Lowenstein, now a former Congressman and head of Americans for Democratic Action, in a campaign to register newly eligible voters, aged 18-21, in and early attempt to influence the results of the 1972 presidential election. That proved an unsuccessful venture, but Yarrow's other effort of the time bore fruit. Working with Rod Kennedy, he founded the Kerrville Folk Festival in Kerrville, Texas, a showcase for new songwriting talent that has launched dozens of significant performers over the past quarter century.
"It's one of my proudest co-achievements, with Rod Kennedy," Yarrow said. "In this case, there was a real contest around the acknowledgment of new singer-songwriters to help them to strengthen their resolve and know that their work was valuable. The way in which these are structured is, everybody turns out to be, rather than competitive, very supportive of one another, and then the option of course is the next year for these people who went to be invited to the main stage, and at Kerrville, fully half the people there, whether it's Lyle Lovett or Nancy Griffith or Michelle Shocked, have come through the ranks. That's really a very important part of what I consider to be my work on an ongoing level, is being a part of that encouragement process, and I'm proud of it and proud to say it."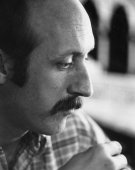 The use of Milt Glaser's iconography writ large was continued with the release of Noel Stookey's debut solo album in July. Titled Paul and, it matched the cover of the Mary album, with the script taking up the front cover, albeit with a blue background where the previous album was yellow.
Nine of the album's 12 selections were written or co-written by Stookey, who offered as much evidence of his composing talents as of his reasons for leaving the group. Consider this verse from 'Been On The Road Too Long' a song that rocked harder than any Peter, Paul and Mary had attempted: "I'm thirty-two now and my woman has brought me a child to share/You know the Holiday Inn gets under your skin when you're not supposed to be there/The good Lord give me wisdom/You know I got to put it right/pack up my case, walk out of this place and get off the road tonight."
The song was only one of several that reflected Stookey's born-again religious faith. He also found space for humor and social comment, not to mention his famous sound-effects abilities, on the talking blues "Give A Damn," a song about that other song called "Give A Damn."
And then there was "Sebastian." A lovely ballad, it remains one of Stookey's most memorable ballads. But like, for example, Elton John's "Daniel," it's also maddeningly oblique. Just what is this song about?
"'Sebastian,'" said Stookey, "was a metaphor that started off being about a guitar and then ended up being about anything that would get me out of this quickly! [laughs] It turned from a guitar into a cat into a little kid."
Of course, the hit on Paul and was "Wedding Song (There Is Love)," another religious lyric ("Whenever two or more of you are gathered in his name, there is love"), but one that was subtle enough and sufficiently compelling to find its way into countless wedding ceremonies in succeeding years. Released as a single in advance of the album, it peaked at #24 on the Hot 100 on October 16 (#21in Cash Box,) reaching #3 on the Easy Listening chart and helping the LP peak at #42 during a 15-week chart run. Stookey assigned the publishing rights to "Wedding Song" to the Public Domain Foundation, which donated the royalties -- amounting to more than $1.5 million by 1990 -- to charity. (In 1972, Warner Bros released "Hey, Sad Sack" as a single from the album without attracting any chart action.)
On December 19, "Paul Stookey & Friends" performed to a half-full Carnegie Hall. One of the friends was Peter Yarrow, who guested on a couple of songs. The show was recorded for a live album.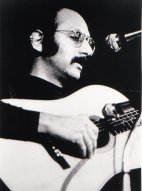 It seemed inevitable that the next album put of the PP&M camp would be a Yarrow solo effort entitled Peter, once again featuring the Glaser logo. The only question seemed to be what color the background would be. In February 1972 came the answer: brown.
All 12 songs on Peter were written by Yarrow, either alone or in collaboration with his sister or his wife. "I had a lot of confidence in my ability to make a statement as a solo performer," Yarrow said. At the same time, he noted, the songs came out of a period of great difficulty. The songs, he said "give you a sense of some of the aspects of the state of the world that we were facing at the time. Most of them were written about 1970, and you have to remember Woodstock had just occurred in 1969, 1968 had been the horrific Democratic National Convention, and there was the beginning of a sense of despair about the war and the loss of the election."
"[There had been] the sense that the grassroots forces were going to become empowered at the top levels of government. That dream had come crashing down at that point, and yet the energies of the '60s in terms of our awarenesses of ourselves in personal terms and political terms had evolved rather dramatically. A song, for instance, like 'Take off Your Mask' was very much still a part of the ethos of the times, the idea that people were not relating to one another in the past with a sense of their own truthfulness, their own feelings, that they were, instead, relating to each other with an agenda on a strategic level rather than an open, trusting level, and the idea that if you did indeed open yourself up and your heart up to another human being that there was a possibility there to be shared."
"There was a lot of sadness in my life when we had the breakup of the group, and I had some real travail which I don't want to elaborate on, and that of course is revealed in 'Tall Pine Trees' which is a very special song, a song of good-bye and sadness, mixed with anger. And yet, there was this joyous occurrence in my life of my new marriage and my daughter, and so the song 'The Wings Of Time.' It was a very personal album, about my own vision, about my own sadness. It was a very introspective album."
"'Greenwood' was an important song for me. It was in the tradition of 'Great Mandella' and talked about the sense of despair that I had, directly relating to the circumstances at Grant Park, Chicago, in the midst of the terrible police riots."
None of the three solo debuts, Mary, Paul and and Peter, was as successful commercially as the groups albums had been, Peter least of all, as it reached only #163 in the charts. "What I found was that the process by which an individual distinguishes him or herself and acquires an audience as apart from the group as a whole has its own life and its own way of being," Yarrow said. "The album really had a song on it that everybody was playing. There was a lot of record play, and people like Kal Rudman, who was a record person at the time, said that 'Weave Me The Sunshine' was a big hit. But Ronnie Saul, who was doing singles at the time at Warner Bros., was convinced that "Don't Ever Take Away My Freedom' was the appropriate song, and by the time that had had its run and not hit, 'Weave Me The Sunshine' had become a turntable hit, which means it got a lot of airplay, but it was too late to release it as a single. Essentially, in terms of the timing of albums and promotion, etc., that was a really critical loss and there was really no place to go with it."
Albert Grossman doesn't seem to have been able to provide his characteristic strong assistance, either. "He was dealing with his own travail." Yarrow said. "There was trouble in the country and there was trouble in that world of his. It was after Janis [Joplin] had died [Grossman had been Joplin's manager, too], and I don't think he was really able to give me the kind of guidance that he might have at another time. I think his heart was broken in some ways by her tragic passing."
'Don't Ever Take Away My Freedom" peaked at #100 on the Hot 100 on April 8, "Weave Me The Sunshine" "bubbled under" the Hot 100 for a couple of weeks in May while getting to #25 on the Easy Listening chart.
"'Weave Me The Sunshine' became a very big hit in South Africa and in Brazil," Yarrow said, "and ultimately of course it's a song that has found it's way into many churches and synagogues and song collections of one sort or another. But the executive functioning of a record company at this point prevented the album from having that critical promotional tool that would have brought it potentially to the fore. That was pretty well known, that in order to break an album you needed a single, and that was the obvious choice to a variety of people and it wasn't pursued in that way by Warner Bros."
"That for me was a very important album, in a sense, I think, maybe the most important of the four [solo albums] because I was very sure of myself and sure that if I really told the story of my own soul that it would find acceptance. But artists are sensitive to whether or not the work is fully accepted or not, and its failure to become a big selling album was very disturbing to me on some level, although I don't think I consciously dealt with that. I think I was worried."
"But the album itself represents an important watershed in my life in terms of songwriting. 'Greenwood,' certainly, which [Peter, Paul and Mary] ultimately recorded, 'Don't Ever Take Away My Freedom' which was on the Peter, Paul and Mommy, Too album and in the television show we did, 'River Of Jordan,' which we've just recorded for LifeLines." Yarrow undertook his first solo tour to support the album, fronting a trio called Lazarus and playing clubs in April.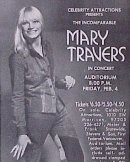 The same month, Warner Bros. released Mary Travers's second solo album, Morning Glory. Where John Denver had been the primary compositional force on Mary, David Buskin played that role on Morning Glory, for which he supplied the title track and four more of the 11 cuts, as well as playing guitar. Paul Williams was tapped for two songs, among them the lovely "That's Enough For Me," and the diverse album also included a version of Sibelius's "Finlandia" and a musical setting of the poem "Conscientious Objector," by Edna St. Vincent Millay.
The team of producer Milt Okun and engineer Phil Ramone was still in place, but Travers noted that she retained them over objections from Burbank. "Warners wanted me to change after the first album because they felt that the music business was turning a corner, and they wanted me to turn with it," she said. "They felt that Milt had an old-fashioned folkie point of view, and they wanted some hotshot kind of fellow." Travers won the battle this time, but it may have cost her crucial record company support. Warner Bros. released two non-charting singles from Morning Glory, Buskin's "It Will Come To You Again" and the title track, but the album got only to #157 in a five-week chart run.
The label can't have been enchanted by another one of Travers's decisions during this period. "I remember I was offered the song 'I Am Woman,' and I turned it down," she said. "Why did I turn it down? Because of the line "I am invincible." I said, 'Hey, that's not the object of liberation. I don't want to be Wonderwoman with my bracelets out there, invincible. I want to be in a society where I can be vulnerable, but not punished for it.' So, Helen Reddy sang it and had a big hit."
Reddy, the song's lyricist, charted with "I Am Woman" in June. Rising slowly, the single hit #1 on December 9 and went gold. Still, it's hard for a Mary Travers fan to think of this as a big loss, and the singer agreed. "You know what?" she said, "Exactly."
On June 14, 1972, actor Warren Beatty staged a benefit at Madison Square Garden for the presidential campaign of anti-war candidate Senator George McGovern (Democrat of South Dakota). The show reunited various popular acts from the past on a one-time-only basis, including the comedy team of Mike Nichols and Elaine May, Simon and Garfunkel, and for the first time in nearly two years, Peter, Paul and Mary. This along with other shows organized by Beatty, raised $1.5 million for McGovern, who went on to win the Democratic nomination, but lost the election to Richard Nixon in November.
In January 1973, Warner Bros. released Noel Paul Stookey's One Night Stand, the live album recorded in December 1971 at Carnegie Hall, which feature such PP&M songs as "The House Song" and "Hymn," along with "Wedding Song." Special guest Peter Yarrow sang "Weave Me The Sunshine." The album was an excellent showcase for humor and his religious faith, but it failed to chart. (Neither did its single, "Funky Monkey Pt. 1," a dance song condemning drug abuse.) Stookey then moved to Maine and parted ways with Warner Bros. Setting himself up in a four-story converted henhouse on 27 acres in Blue Hill Falls, Stookey built a recording studio that began to attract commercial work for local radio and television.
Travers's third solo album, All My Choices, was released in February. Travers had again chosen to work with Okun and Ramone and to record songs by David Buskin and John Denver ("Goodbye Again"), as well as Jackson Browne ("Doctor My Eyes") and Graham Nash ("Southbound Train"). There was also a new version of Hedy West's "Five Hundred Miles." On February 17, Travers marked the album's release with a sold-out performance at Carnegie Hall.
Recording some of the better songs of 1972 the year after their writers had released them doesn't seem to be what Warner Bros. had in mind for Mary Travers. The label issued singles of the album's lead-off track, Barry Mann and Cynthia Weil's "Too Many Mondays," which bubbled under the Hot 100 in March, and of Buskin's "Oh, What A Feeling," which spent a week at #50 on the Easy Listening chart in October. But All My Choices was another poor seller, peaking at #169 during six weeks in the charts.
Peter Yarrow moved to the West Coast in 1973, settling in Trancas, near Malibu. He spent the better part of the year working on his second solo album, That's Enough For Me, released in September.
It looks like an album that cost a lot of money to make. It was recorded and mixed in nine different studios -- A&R Studios and Record Plant in New York City, Bearsville Sound Studio in upstate New York, Aengus Studios in Massachusetts, Muscle Shoals Sound Studio in Alabama, Studio in the Country in Bogalusa, Louisiana, Dynamic Sound in Jamaica and CBS Studios and Nova Studios in London. "I went everywhere that I could go to get the most gifted musicians who had that particular appropriate style for a song in that mode, in whatever mode that was," Yarrow said. "Each song was dealt with in its own universe, rather than having a continuity of instrumental music."
Much of the impetus for this globetrotting came from Paul Simon. Indeed, That's Enough For Me makes a good companion volume to Simon's There Goes Rhymin' Simon album, recorded in some of the same places with some of the same musicians and released four months earlier.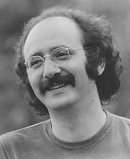 'I had become very friendly with Paul Simon at that point and indeed had introduced him to Phil Ramone and Milt Glaser, who did the design of his album, Rhymin' Simon," said Yarrow, "and he in turn opened up the door to me to work in Muscle Shoals, because when I heard the tracks that he brought back for 'Kodachrome' I just said, 'I've never heard recording that sounds like this, I've never heard playing or sounds like this,' you know,, that kind of absolute authority and confidence with which they play. And so I went down there and did a lot of the recording there for the second album."
Simon also contributed a song that he himself had never recorded, "Groundhog." "He had actually written that and said, 'You can have this song to record,' " Yarrow recalls. "He helped in the recording and a lot of people came in. David Bromberg came in, Robbie Robertson was there also. Everybody was just helping out, it was a wonderful time. I don't think it was that successful a song because I don't think I was really able to sing it with the same kind of delicious irreverence that Paul had in his head when he wrote it. I don't have any irreverence in my voice, it just doesn't work. I think it was a good try."
Yarrow wrote fewer of the songs, composing three of the albums 10 selections alone and co-writing a fourth. This may have been in reaction to the commercial failure of the first album. "At that point, I remember Albert Grossman was not all that enthusiastic about my writing all the songs for the second album," Yarrow noted. "I did write a number of the songs, 'Old Father Time' I liked particularly, and that was personal. It was really written for my wife's parents, and I remember when they did the little in-house video for Warner Bros, they filmed me dancing around in a white tie and tails with my daughter when she was just a year old or so."
Another Yarrow original was "Whispered Words." "I think 'Whispered Words was an important work, which I later recorded with the group on No Easy Walk To Freedom," he said. "That was a song I'd written for Mary Beth as a kind of a wedding gift, and I've sung it at many weddings subsequent to our wedding. So, I sang it for her. At the same time as "The Wedding Song" was written for my wedding by Noel, I wrote 'Whispered Words.' That's become an important song in my life, and I think I really captured a sense of the commitment to friendship as well as the more prosaic way of viewing the marriage vows in that song."
Although Yarrow did not write the title song, Paul William's "That's Enough for Me," which had already been recorded by Travers, it held a personal meaning for him. "It was a song of great love and passion and something I felt so much for, personally now, as opposed to the more generic love of the world and concern about the world," he said. "Now I had a family, and you could feel that, I think, in the album. I ran into Paul Williams just the other night in L.A. at a benefit, and he remarked to me how special a version that was, and it was to me, too."
The album's single was a cover of Jesse Winchester's "Isn't That So?" "I think that was successful," Yarrow said, " and that's where the Muscle Shoals players , who were fantastic, really came to the fore because they could play with you and not ruin the acoustic feel of what you were doing. They were so empathetic to that, and that's a very successful song, I think, and I liked that one alot. That was released as a single, but unsuccessfully."
The Jamaican tracks, on which Yarrow was backed by Toots and the Maytals, also owed their inspiration to Paul Simon, who had traveled to Jamaica in 1971 to record "Mother And Child Reunion" for his debut solo album, Paul Simon. "I inherited my fascination with the reggae kind of form from Paul Simon," said Yarrow. "That's when Paul had done 'Mother and Child Reunion.' He set it up for me to go and record in Dynamic Sound. He told me how great they were, and I had a marvelous time down there. I also went to New Orleans and worked with Allen Toussaint."
The result was an unusually ambitious album and one that seemed well-attuned to the musical trends of 1973, which makes it all the more disappointing that the album failed to find an audience and never made the charts. A review published in Billboard on September 29 addressed the frustrations felt by Yarrow's fans and suggested a reason why none of the three artists' solo careers had really taken off. The review is all the more striking, given that, as a trade magazine, Billboard's "reviews" generally are limited to positive notices about the commercial potential of new releases.
"It's very difficult to listen to this LP and not get mad," the unsigned review began. "Peter's art, like that of his former Paul and Mary associates, is completely masterful and yet there seems to be a stupid hesitancy on the part of disc jockeys to play music by any of the individual parts of the old Peter, Paul and Mary group. So that we have seen good LP's by Mary Travers and Paul Stookey held back from the public because DJ's refuse to play their music. Yarrow's music is as good as his former associates and it touches on gentle pop, assertive folk, the most contemporary sound Peter has been associated with and some modern reggae material. In a phrase there is ample programming and listening enjoyment." The reviewer did take the albums "sloppy" sleeve design to task; one track, "Sitting In Limbo," listed on the jacket, is not on the album, another has a different title on the cover from the one on the record.
But the reviewer was unequivocal about the music itself, call it "strong and assertive," and noting, "technically [Yarrow] lives up to his end of the bargain." The review even went further than Yarrow might prefer. "The music is pure entertainment and quality joy. His gentle voice carries him through all challenges." Yarrow no doubt would reply that his intention was to make something that was more than just entertainment.
Yarrow hit the road again to support the album, this time fronting the four-piece Peter Yarrow Band, and when he got to a week-long engagement at Max's Kansas City, a small New York club, in October, Billboard's reviewer Phil Gelormine found it a "diverse evening of music from a most promising oldcomer." One night, Stookey joined him on-stage. (Later Yarrow toured as an opening act for Paul Williams.)
Mary Travers had the next release among the former trio. For her fourth solo album, Circles, released in April 1974, she finally acceded to Warner Bros.' pressure to change producers, employing Terry Cashman and Tommy West, the team that produced Jim Croce, though the record jacket bore the note, "This album is dedicated to my friend and teacher, Milt Okun."
The dominant songwriter showcased on Circles was Jim Dawson, a Cashman-West protégé (they were also producing him for Kama Sutra Records), who penned three of the albums 11 tracks (actually, two and a reprise). The album also featured the writing of Harry Chapin (on the title track), Kenny Loggins, Jake Holmes, Eric Andersen, Henry Gross and Jim Croce, and like the mostly country/folk/pop work of these performers, the album had a light, bouncy style. To promote it, Travers went on the road with a band containing David Buskin (who was given a two-song showcase) and Jim Dawson, playing Carnegie Hall on May 17.
Unfortunately, Circles did not restore Travers's commercial appeal, spending one week at #200 on the Top LP's chart. (The title track, released as a single, was a #42 Easy Listening chart entry.) This left both the artist and the company dissatisfied, "at which point we parted ways 'cause I didn't want to do an album the way they wanted me to do an album, fundamentally, and also the albums weren't really selling well enough," Travers said. "But the music business had gone off into the stratosphere with disco music, and I certainly was not a disco singer!" In 1975, Travers began a syndicated radio show, her guests including Bob Dylan. On May 16, when she played the Bottom Line club in New York, Billboard reviewer Jim Fishel felt that someone was trying to turn her into a "pop chanteuse," finding her stage patter, "purely contrived."
Variety's reviewer, however, welcomed the change, noting that Travers was "slicker, in some ways, than in the old days," even making a costume change "from pants outfit to floor-length gown," but concluding that she "knows how to keep up to date without losing the luster of older times."

In January 1975, Peter Yarrow released this third solo album, Hard Times. It was, he note, "a really focused album." Unlike That's Enough For Me, it was geographically focused. Yarrow returned to Muscle Shoals and made the whole album with its famous rhythm section, drummer Roger Hawkins, keyboard player Barry Beckett, bass player David Hood and guitarist Jimmy Johnson. "It was all done in a very move-forward manner," said Yarrow. "I was really learning at this point how to play with a great band, which they were."
Hard Times was also focused in the sense that it was a concept album expanding on the theme of "Buddy, Can You Spare A Dime," which Yarrow re-recorded, an album of older songs revised with new lyrics and new songs, most of them treating the subject of the Great Depression.
"I really, really feel strongly about that," Yarrow said. "For me, in the legacy of my songwriting and the songs that I liked, even before 'I Am A Man Of Constant Sorrow,' there was always a sense that through the acknowledgment of pain and suffering in the world that we could find a route to acknowledging a better way. And somehow in these songs, which were songs about the Depression, many of them, and from the Depression, many of them, and some of them not, like 'Another Chain Unbound,' there was the release of a lot of pain that I had in my life, both that reflected the world circumstances and personal things that I was going through at the time. I was also beginning to come to terms with the reality of the sadness of the world and circumstance in another way that ultimately needed to be transformed into a very positive statement, and I think that somehow that happens, even in this album."
"There was a reprise of a song that I recorded on A Song Will Rise, called 'Buddy, Can You Spare A Dime.' Again, kind of another approach to it. But definitely it was a song that belonged on the album. 'Times Are Gettin' Hard,' for which I wrote some new verses, really expressed the sensibility of that Depression period.
"It's also true that at that point, unbeknownst to myself, I began to experience depression as a pharmacological clinical reality. It didn't really become something that I fully had to deal with for a number of years. But by that time I think, I suspect, that like many of the people in the field, I started to deal with or know on some level that something really deep within me was manifesting itself as clinical depression, and I think that you can feel that on the album. One of the ways that it's expressed is the urgent expression of the weight of that pain. Some of that is clinical, and some of it's attitudinal. Some of it's personal, and some of it is the same kind of pain that was so much a part of people's lives who felt a sense of great loss in terms of the events in the United States because we feel at a certain point that we were going to win, that we were going to change the country dramatically and forever. And indeed, that did occur, but not in the sense and to the degree that we had hoped, and I think that coming to terms with that was a very painful process for me and in certain ways still is. So, I think you feel that in the album, and I think that once again, it really did reflect what I was going through."
Neither Hard Times nor its single, "Another Chain Unbound," reached the charts. Like Travers, Yarrow then made a more overtly commercial album, Love Songs, released in November. "Some of the songs on that shouldn't have been on there," Yarrow said. " 'Love Among People' was a sophomoric song. I really did it to please the Muscle Shoals folks, because it was in their catalog and they wanted me to pick out a couple of songs. A lot of songs were written for Mary Beth. I wrote a song called 'Like A River' [actually "I Need Someone To Love"], which is a blues song. I haven't sung it in a long time. It says, 'I need someone who needs me to love her.' I think already perhaps I had the feeling that I was not going to be needed by Mary Beth in the way that I wanted to, or the way that at that time may have been excessive on my part. [The album also includes covers of the Bee Gees' "How Can You Mend A Broken Heart" and "Love Has No Pride," by Libby Titus and Eric Kaz.]
"Later, when we did split up, it was very hard. It shattered my life. I just adored her, and it was hard to deal with that, but we've become the best of friends now, with the most wonderful children in the world, so it comes around, and it worked out. But the interesting thing is that these songs, unbeknownst to one, really do reflect the state of one's inner point of view." Love Songs also failed to chart.
Both Travers and Yarrow played clubs in the spring of 1976. When Travers returned to the Bottom Line on March 3, Billboard reviewer Radcliffe Joe noted, "Hopefully, her association with Arista Records will succeed in achieving for her what her previous label did not." This was all that was heard of any association between Travers and Arista, however, Yarrow was back in New York March 30 to play Reno Sweeney's, and Travers came up to join him on the encore, "Puff, The Magic Dragon."
But with the failure of his solo career, Yarrow was turning more to non-performing activities. On May 9, with the Song Registration Service (SRS) of Hollywood, he organized the Santa Monica Music Festival at Lincoln Junior High School. The idea was to present new music by new singer-songwriters, the same concept Yarrow had pioneered at Newport and Kerrville. "I ran around from radio station to radio station, and I talked about submitting your tape with two songs, and then we chose the 20 songs that most moved us, rather than [those that had] the greatest commercial possibility, and those people did two songs apiece at a concert," said Yarrow. The second Festival of New Music was held at Hollywood High School on December 10, and there would be a third in 1977.
Yarrow also turned to record producing and song writing. Already, he had produced two albums on Bearville Records by Lazarus, the group he had used as a backup band on his first solo tour. Next, he began looking for a deal for one of his backup singers, Mary MacGregor, who had sung on Love Songs. He and Barry Beckett cut a three-song demo for MacGregor, and one of its selections was a tune he had co-written with Phil Jarrell, "Torn Between Two Lovers."
"I was asking Mary Beth what I should write about," Yarrow recalled, "and she said, 'Why don't you write a song about being, like Dr. Zhivago, in the middle of two love relationships and loving both people?' Phil Jarrell was going through a really difficult time with the breakup of his marriage and was only semi-there in a lot of ways. He was experiencing a lot of pain. A lot of the lyric was written for the verses while Phil was there, but the chorus actually was written after he left, as was the final melody, in my recollection."
"But it was written in the male gender. The original opening line, instead of saying 'There are times when a woman has to say the words she feels, even though she knows how much it's gonna hurt,' was 'I'm not the kind of man who can lead a double life, and I'm afraid there've been some feelings left unsaid.' I remember singing it in New York when I was doing some solo engagements and people really being affected by the song."
"When Barry Beckett and I decided to co-produce Mary MacGregor, we just made three songs and then we looked for a deal. But we had a lot of confidence in the song, and there was a certain magic to it, and it was very interesting because she didn't really want to record the song at a certain point. She said that she just didn't feel she could identify with the person and the message that was being said because she wouldn't do that. But in point of fact, we as artists don't necessarily always tell our own biographies in the songs that we do. So, she did go ahead, and she was a marvelous singer."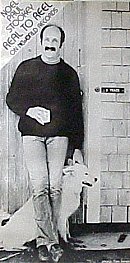 "But anyhow, as told in this feminine gender, it became almost a proclamation of liberation from the idea that a woman didn't have a right to be torn between two lovers. It used to be that when a man was torn between two lovers, like Dr. Zhivago, that was perfectly respectable, but a woman was a two-timer. The sympathetic presentation of this was in its own way a very feminist statement, and men all over the country were furious about this song, furious, because it was so sympathetically presented, there was no room for really being furious with this woman. Here she was saying, 'Look, I betrayed you, and I still love you, and I don't know what to do,' and instead of a man having that kind of black-and-white circumstance, you know, 'You're wrong, you're bad, out you go,' there was something so new consciousness appealing about it."
Released by Ariola America Records in the fall of 1976, Mary MacGregor's "Torn Between Two Lovers" hit #1 on the hot 100 for the first of two weeks for the week ending February 5, 1977.
In 1977, Noel Paul Stookey released Real to Reel, a live album drawn from a tour of Australia, and recorded in March 1976 at the Sydney Opera House. It was issued by Stookey's own independent label Neworld, manufactured and distributed by Sparrow Records. Stookey gave an engaging solo performance, mixing songs old and new (mostly on religious topics) with gently comic monologues, including one in which Puff, the magic dragon, goes on trial for his supposed references to marijuana, with Newsweek serving as the prosecutor and the audience as the jury. (Puff goes free.) Stookey also released a new studio album, Something New And Fresh, on Neworld in 1977, and the label eventually reissued Paul and and One Night Stand.